How is the Indio Subbasin managed?
The Indio Subbasin has been managed for many years by the local water agencies. The Subbasin is divided into two management areas: the West Whitewater River and the East Whitewater River management areas. The dividing line between these two management areas is an irregular line (see map below) which stretches between Washington Street and Point Happy to the Indio Hills near Jefferson street.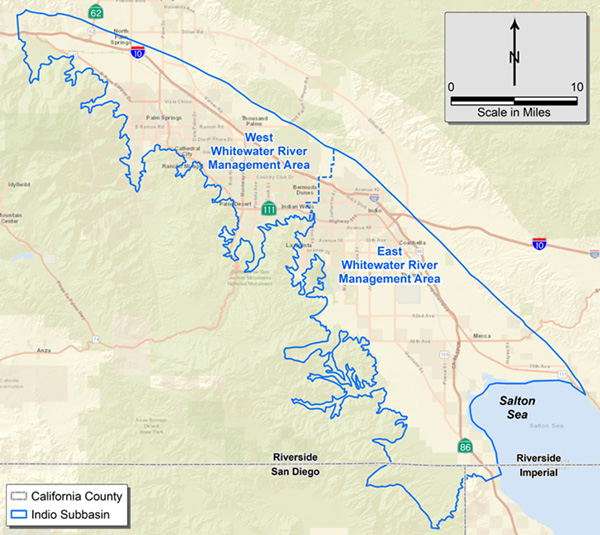 The West Whitewater River management area is jointly managed by Coachella Valley Water District and Desert Water Agency under the terms of the 1976 Water Management Agreement. The East Whitewater River management area is managed by the Coachella Valley Water District. Desert Water Agency and Coachella Valley Water District operate a groundwater replenishment program to help fund groundwater recharge into the Indio Subbasin. CWA, IWA, and other large private and municipal pumpers pay a "Replenishment Assessment Charge" for each acre-foot of groundwater pumped.